In every economic system, what to produce, how to produce, for when to produce and efficiency of the resources used or efficient use of resources are major problems. These problems are peculiar to every system be it socialism, capitalism or mixed economy.
WHAT TO PRODUCE
Firms, households, and the government are faced with the problem of deciding on the types of goods and services to produce for society. This problem arises mainly as a result of the fact that human wants are unlimited relative to the available resources.
It is practically impossible to produce all human wants or needs hence; there is a need for resources allocation in order to meet the pressing needs of the people
FACTORS WHICH DETERMINE WHAT TO PRODUCE
Consumers' need
Marker demand
Consumer Income
Cost of production
Types of economy
HOW TO PRODUCE
Producers have to decide on the technique of production. The decision to produce importees determining the resources to be used those to produce these commodities and the production techniques or methods to be used.
Two main methods of production are Labour intensive and capital intensives, can be adopted.
Labour – intensives method implies the use of more labour and little capital which capital intensive method uses more capital like machines and less labour.
FOR WHOM TO PRODUCE
The next basic economic problem is the determination of who will enjoy the goods and services produced.
Irrespective of the type of economic system adopted, goods and services are produced many to satisfy human wants.
EFFICIENCY OF RESOURCES USED
Efficiency of resources used in production refers to the optimum use or combination of factors of production to achieve higher and better output at a reasonable cost.
QUESTION (POST ANSWER BELOW FOR EVALUATION AND DISCUSSION)
Every economic system is faced with some fundamental economic problems. Explain this statement
What the factors that determine what to produce, how to produce, and for whom to produce?
Join Discussion Forum and do your assignment
: Find questions at the end of each lesson,
Click here to discuss your answers in the forum
Ad: Get a FREE Bible: Find true peace. Click here to learn how you can get a FREE Bible.
For advert placement/partnership, write [email protected]
Download our free Android Mobile application: Save your data when you use our free app. Click picture to download. No subscription.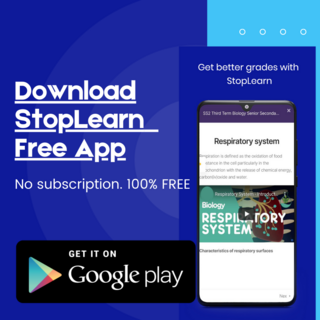 We are interested in promoting FREE learning.
Tell your friends about Stoplearn.com. Click the share button below!