Definition of Distribution
The term distributive trade or chain of distribution simply refers to the various stages which finished products pass before reaching the final consumers.
The Process of Distribution
The process of distribution implies the series of activities that take place in the task of bridging the gap between the manufacturers and the consumers. These activities include
Merchandizing
Packaging
Storage
Transportation
Advertising
Channels of Distribution
The channel of distribution is the route taken as products move from the manufacturer to the final consumers. The ultimate goal of the distributive activities is to enable products produced get to the consumers without any damage to the quality.
Manufacturer—–Wholesaler—–Retailer—–Consumer
EVALUATION (POST YOUR ANSWER IN THE COMMENT BOX BELOW FOR EVALUATION AND DISCUSSION)
Give a clear analysis of the distributive process
What is distributive trade?
Join Discussion Forum and do your assignment
: Find questions at the end of each lesson,
Click here to discuss your answers in the forum
Ad: Get a FREE Bible: Find true peace. Click here to learn how you can get a FREE Bible.
For advert placement/partnership, write [email protected]
Download our free Android Mobile application: Save your data when you use our free app. Click picture to download. No subscription.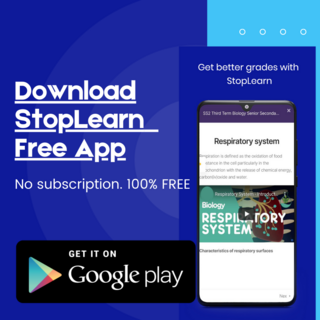 We are interested in promoting FREE learning.
Tell your friends about Stoplearn.com. Click the share button below!