STRUCTURES OF GOVERNMENT REVENUE
Public revenue refers to the total income that accrues to the government of a country from various sources.
Government needs enough revenue in order to enable it to carry out its numerous functions.
TYPES OF PUBLIC REVENUE
Capital Revenue (or receipts): Capital receipts, also called irregular or extraordinary sources of revenue are sources of revenue used for meeting expenditure on heavy capital protects e.g. grants, loans etc.
Recurrent Revenue: Recurrent revenue is a regular source of revenue. Recurrent revenue is income which is received on a regular or yearly basis e.g. taxation fee, license and interest on loans etc.
SOURCES OF GOVERNMENT REVENUE
Taxes
Loans
Money from government investments
Issuing of license
Licence
Join Discussion Forum and do your assignment
: Find questions at the end of each lesson,
Click here to discuss your answers in the forum
Ad: Get a FREE Bible: Find true peace. Click here to learn how you can get a FREE Bible.
For advert placement/partnership, write [email protected]
Download our free Android Mobile application: Save your data when you use our free app. Click picture to download. No subscription.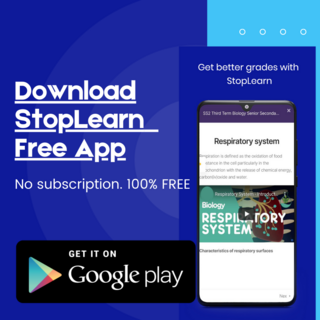 We are interested in promoting FREE learning.
Tell your friends about Stoplearn.com. Click the share button below!