Meaning of Joint Ventures
Joint ventures or enterprises can be defined as those businesses in which private investors and governments are in partnership. In other words, these are ventures which are set up by government in collaboration with private firms.
One of the major purposes of setting up a joint venture is to combine some of the advantages of government and private ownership and reduce the problems of complete government or private ownership. It also eliminates the inefficiency associated with public corporations.
General Sources of Finance for Business Enterprises
Personal savings
Bank loans
Borrowing from relatives or friends
Ploughed back profit/ retained profit
Loans and overdraft from banks
Equipment leasing
Hire purchase
Sales of shares
Tax holiday
Grants from other financial institution
Credit purchase of trade items
General and Specific Problems of Business Enterprises
Join Discussion Forum and do your assignment
: Find questions at the end of each lesson,
Click here to discuss your answers in the forum
Ad: Get a FREE Bible: Find true peace. Click here to learn how you can get a FREE Bible.
For advert placement/partnership, write [email protected]
Download our free Android Mobile application: Save your data when you use our free app. Click picture to download. No subscription.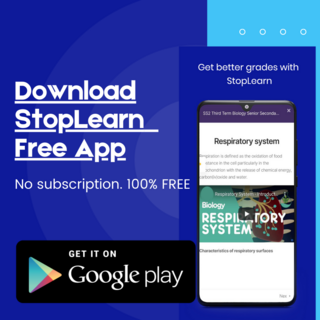 We are interested in promoting FREE learning.
Tell your friends about Stoplearn.com. Click the share button below!