This law refers to a short run production situation. The law of diminishing returns states that as more of the variable factor (e.g. labour or capital) is added to other factors which are constant (e.g. land), outputs will eventually increase at a decreasing rate.
The law of diminishing returns follows three stages, these are;
Increasing returns
Constant returns
Decreasing returns
CONCEPT OF TOTAL PRODUCT (TP), AVERAGE PRODUCT (AP) AND MARGINAL PRODUCT (MP)
TOTAL PRODUCT (TP): Total product refers to the total quantity of goods produced at a particular time as a result of the use of all the factors of production.
Symbolically written as TP = AP X Q
Join Discussion Forum and do your assignment
: Find questions at the end of each lesson,
Click here to discuss your answers in the forum
Ad: Get a FREE Bible: Find true peace. Click here to learn how you can get a FREE Bible.
For advert placement/partnership, write [email protected]
Download our free Android Mobile application: Save your data when you use our free app. Click picture to download. No subscription.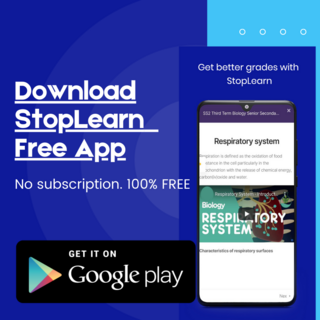 We are interested in promoting FREE learning.
Tell your friends about Stoplearn.com. Click the share button below!