A matrix is an ordered set of numbers listed rectangular form. A matrix is, by definition, a rectangular array of numeric or algebraic quantities which are subject to mathematical operations. Matrices can be defined in terms of their dimensions (number of rows and columns).
TRANSPOSE AND INVERSE OF MATRICES, DETERMINANT OF MATRICES, APPLICATION OF DETERMINANTS
Join Discussion Forum and do your assignment
: Find questions at the end of each lesson,
Click here to discuss your answers in the forum
For advert placement/partnership, write ask@stoplearn.com
Download our free Android Mobile application: Save your data when you use our free app. Click picture to download. No subscription.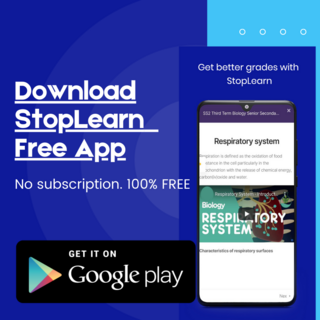 We are interested in promoting FREE learning.
Tell your friends about Stoplearn.com. Click the share button below!