https://www.youtube.com/embed/OihJvjj9CQwMULTIPLICATION OF NUMBERS
When multiplying numbers in logarithms, their table values are been added before checking antilogarithms for its solutions.
EXAMPLE
Evaluate the following using table:
8 x 23.46 (b) 8234 x 70000
DIVISION OF NUMBERS IN LOGARITHMS
EXAMPLE
Evaluate the following numbers using table:
4 ÷ 30.42 (b) 36.75 x 284.7 ÷ 26.45
SOLUTION
Join Discussion Forum and do your assignment
: Find questions at the end of each lesson,
Click here to discuss your answers in the forum
For advert placement/partnership, write ask@stoplearn.com
Download our free Android Mobile application: Save your data when you use our free app. Click picture to download. No subscription.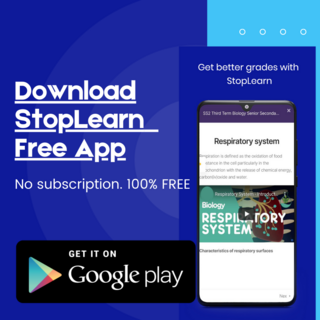 We are interested in promoting FREE learning.
Tell your friends about Stoplearn.com. Click the share button below!