The retailers earn a lot of profit by bulk buying goods or products from the wholesalers. However, there is a number of costs that need to be fulfilled by the retailers. 

Some of them are listed below:

To attract new customers, a retail industry requires advertising, which can be pricey.

Because a retail market is ideal, it must shoulder the costs.

Not to mention that sellers must pay their additional expenditures, such as electricity.

A retail market requires daily care, and as a result, the domestic staff is bound to maintain the market/shop and be up to date.

To have faster transactions, a retail store should have a Point of Sale (POS) system and an employee that knows how to use it. It's also used to process credit and debit card transactions. Installing a Point of Sale (POS) system can be expensive.

You will need additional personnel to run a retail store, such as cashiers, helpers, and support staff. The salary of these employees is an additional cost that a shop must face.
Join Discussion Forum and do your assignment
: Find questions at the end of each lesson,
Click here to discuss your answers in the forum
Ad: Get a FREE Bible: Find true peace. Click here to learn how you can get a FREE Bible.
For advert placement/partnership, write [email protected]
Download our free Android Mobile application: Save your data when you use our free app. Click picture to download. No subscription.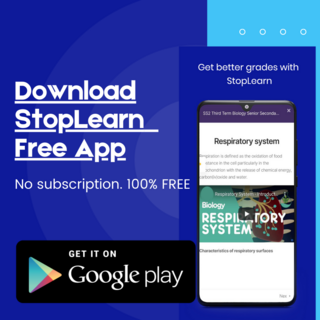 We are interested in promoting FREE learning.
Tell your friends about Stoplearn.com. Click the share button below!