A company of any direction needs a unique and high-quality logo. It can be used to provide potential customers with basic information about the organization. In addition, the emblem effectively attracts attention and makes the brand recognizable.
You can entrust the development of a logo to professionals or do it yourself. In the first case, you will need to find responsible designers through freelance exchanges or agencies. The second is to study the features of creating an emblem and use one of the many logo design services. There is also a third option – to do all the work yourself, from thinking through the idea to drawing the logo itself. However, this method is not suitable for everyone.
Click here to ask a question and get an answer published in the forum. Read our disclaimer.
Get paid for every topic you create in: Shoutam.com Forum!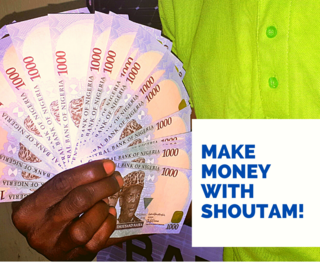 1 Answers
Creating a logo yourself can be a creative and rewarding process. Here's a general step-by-step guide to help you get started:
1. **Define Your Brand:** Before you start designing, have a clear understanding of your brand's identity, values, and target audience. This will guide your logo creation process.
2. **Research:** Look at logos of similar businesses or in your industry for inspiration. Identify design elements, color schemes, and styles that resonate with your brand.
3. **Choose a Design Tool:** You can use graphic design software like Adobe Illustrator, Canva, or free tools like GIMP and Inkscape. These tools provide templates, shapes, fonts, and editing capabilities.
4. **Sketch Ideas:** Begin with pen and paper. Sketch multiple logo concepts to explore different directions. This helps you visualize before moving to digital design.
5. **Color Palette:** Choose a color palette that aligns with your brand's personality. Keep in mind that colors evoke emotions and can convey messages.
6. **Typography:** Select fonts that complement your brand's style. Typography plays a significant role in conveying the right message.
7. **Simplicity:** Keep your design simple and easily recognizable. A clutter-free logo is more memorable.
8. **Unique Symbol:** If your logo includes a symbol, make sure it's unique and relevant to your business.
9. **Vector Graphics:** Use vector graphics for scalability. This ensures your logo looks great at any size.
10. **Online Tools:** If you're not confident in your design skills, you can use online logo generators. These tools provide templates that you can customize.
11. **Feedback:** Get feedback from friends, family, or colleagues. Their perspectives can help you refine your design.
12. **Refinement:** Based on feedback, refine your logo. Pay attention to spacing, alignment, and overall aesthetics.
13. **Formats:** Save your logo in various formats (PNG, JPEG, SVG) for different use cases.
14. **Legal Considerations:** Ensure your logo doesn't infringe on existing trademarks. It's a good idea to do a search to avoid potential legal issues.
These are the points that make you effective to create your logo https://ingeniousguru.com/logo-designing/ 
Click here to ask a question and get an answer published in the forum. Read our disclaimer.
Get paid for every topic you create in: Shoutam.com Forum!