Meaning of Service Industries
The service industries involve the provision of services to business as well as to final consumers. It can also be called tertiary sector of industry. Services involved doing something for the consumers, which could be personal or indirect services. Service industries are: tourism, transport, banking, insurance, warehousing, and advertisement.
Types of Service Occupations
Service industry can be divided into direct and indirect service.
Direct Service
This includes personal services rendered for direct consumption and are paid for directly by those who enjoy the service. Those who engage in this form of services are: housemaids, stewards, entertainers, barbers, family doctors, lawyers in private practice, etc.
Indirect Service
Indirect service includes services rendered to the general public but they are not paid for by the members of the public directly. The government will pay from taxes and levies paid by the public. Therefore, those involved render indirect services and are paid indirectly by the public, e.g. doctors working in public hospitals, police force, soldiers, customs officers, civil servants, law makers, etc.
Roles or Contributions of the Service Industry to Economic Development
Service industry provides employment opportunity through its activities in trading, banking, transportation, communication, etc.
Service industry generates revenue for government and people who are engaged in the industry.
Service industry aids trade through its communication, transportation, banking, etc
It diffuses new ideas and technology is transferred from one country to another.
It stimulates growth of other sectors like manufacturing and construction industry.
The service industry helps to diversify economy through its branches like tourism.
Through service industry, different regions in the country are brought in constant touch with one another
The service industry through its activities in the economy stimulates the development of infrastructures like roads, telephone, electricity, and pipe borne water.
EVALUATION (POST THE QUESTION TITLE AND YOUR ANSWERS IN THE BOX BELOW FOR DISCUSSION AND EVALUATION)
What is service industry?
List ten service industries in Nigeria.
Join Discussion Forum and do your assignment
: Find questions at the end of each lesson,
Click here to discuss your answers in the forum
Ad: Get a FREE Bible: Find true peace. Click here to learn how you can get a FREE Bible.
For advert placement/partnership, write [email protected]
Download our free Android Mobile application: Save your data when you use our free app. Click picture to download. No subscription.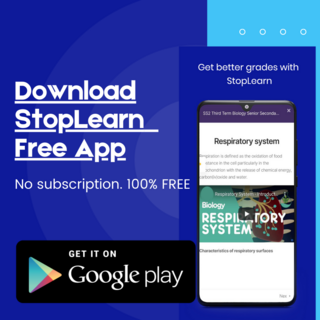 We are interested in promoting FREE learning.
Tell your friends about Stoplearn.com. Click the share button below!