SIMPLE EQUATION: is any algebraic equation with one unknown.
EXAMPLE
Solve for p in the equation p – 7 = 24
SOLUTION
.IF P – 7 = 24, then add 7 to both sides of the equation
P -7 +7 = 24 + 7
P = 31
EXAMPLE 2:
Solve the equation 5(c +2) – 3(3c -5) = 1
Solution
5c+10-9c+15 =1. First open the bracket, collect like terms and simplify.
5c-9c+10+15 = 1
-4c+25 = 1, subtract 25 from both sides of the equation
-4c = 1-25,
-4c = -24, divide -4 by both sides
C = 6.
CHANGE OF SUBJECT OF FORMULAE
A formula is an equation consisting of letters which represent quantities.
EXAMPLE
Make each of the following letters giving the subject of formula:
Join Discussion Forum and do your assignment
: Find questions at the end of each lesson,
Click here to discuss your answers in the forum
Ad: Get a FREE Bible: Find true peace. Click here to learn how you can get a FREE Bible.
For advert placement/partnership, write ask@stoplearn.com
Download our free Android Mobile application: Save your data when you use our free app. Click picture to download. No subscription.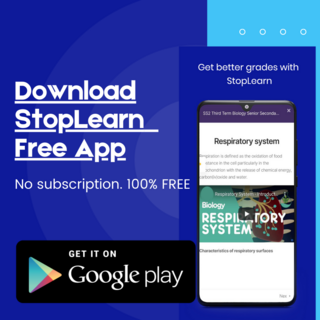 We are interested in promoting FREE learning.
Tell your friends about Stoplearn.com. Click the share button below!