n a magnetic needle or a bar magnet is freely suspended, it comes to rest roughly in the N-S
poles of the earth. This shows that the earth acts like a magnet, hence, the earth must have N-S Poles near the geographical poles.
The angle between the magnetic North and the geographical North directions at a place is called "the angle of Declination or Variation"
The earth's magnetic field
The Angle of Dip
This is the angle between the horizontal and the resultant earth's magnetic field. It can also defined as the angle between the total intensity of the earth's magnetic field and the horizontal.
However, the angle of dip, declination and the earth's horizontal field strength are called magnetic element.
EVALUATION (POST YOUR ANSWERS USING THE QUESTION BOX BELOW FOR EVALUATION AND DISCUSSION):
Distinguish between angle of dip and angle of declination.
Enumerate the magnetic elements.
Join Discussion Forum and do your assignment
: Find questions at the end of each lesson,
Click here to discuss your answers in the forum
Ad: Get a FREE Bible: Find true peace. Click here to learn how you can get a FREE Bible.
For advert placement/partnership, write [email protected]
Download our free Android Mobile application: Save your data when you use our free app. Click picture to download. No subscription.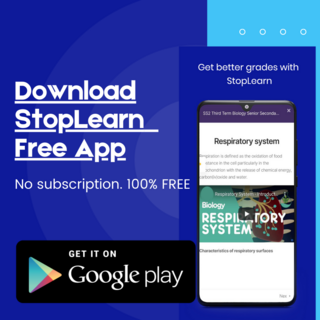 We are interested in promoting FREE learning.
Tell your friends about Stoplearn.com. Click the share button below!