The theory of consumer behavior is primarily concerned with how the consumer or household tries to satisfy his or her wants by dividing his or her limited amount of income between the various commodities that gives him or her the amount of satisfaction.
The Concepts of Utility
The term utility refers to the amount of satisfaction derived from the consumption of a commodity at a particular time.
Types of Utility
Form Utility: This is the transformation of commodity from the consumption of a commodity at a particular time.
Place Utility: Place utility involves the changing of location of a commodity from one geographical area where it has little utility to another area where its utility is higher.
Time Utility: This is the ability of a commodity or service to satisfy a consumer's wants at a particular time.
Concepts of total utility, marginal utility and average utility
Total Utility: this refers to the total amount of satisfaction derived from all the units of a commodity consumed at a particular time.
Relationship between total utility and marginal utility schedule of Total, marginal and average utility.
| | | | |
| --- | --- | --- | --- |
| Quantity of Goods consumed | Total Utility | Marginal Utility | Average Utility |
| 0 | 0 | – | 0 |
| 1 | 15 | 15 | 15 |
| 2 | 25 | 10 | 12.5 |
| 3 | 32 | 7 | 10.7 |
| 4 | 38 | 6 | 9.5 |
| 5 | 41 | 3 | 8.2 |
| 6 | 43 | 2 | 7.2 |
| 7 | 43 | 0 | 6.1 |
| 8 | 42 | -1 | 5.3 |
Both marginal utility and total utility are related
When a consumer increases consumption of a commodity total utility rises to a maximum and then decline. On the other hand, the marginal utility of any commodity decreases as more is consumed. When total utility increases to a maximum point then marginal utility is zero.
As total utility continued to decrease, marginal utility becomes negative. The table shows the relationship between both concepts.
At quantity seven, total utility is zero. When total utility decrease at 8th unit, MU is negative.
The fact that total utility increases at a decreasing rate is shown by the decreasing steps of marginal utility curve
Schedule of Total and Marginal Utility
The Law of Diminishing Marginal Utility
The law of diminishing marginal utility states that the amount of satisfaction (or utility) an individual derives as his consumption of that commodity increases as a result of continuous consumption of the same commodity.
Utility Maximization
Utility Maximization for one product
For one product, a consumer maximizes utility when the marginal utility of that commodity equals the price of the commodity. This is represented mathematically thus, MUx = Px
Utility maximization of many products
In case of many products the consumer will be at equilibrium where there is equality of the ratio of the marginal utility of the individual commodity to their twice.
The utility maximization concept requires that the ration of marginal utilities of the last units of the commodities should be equal to the ration of prices.
(MUx )/Px = (MUy )/Py = MUz/Pz
Derivation of demand curve from utility theory
Derivation of demand is based on the law of diminishing marginal utility. Marginal utility is key concept underlying demand.
It slopes downward from left to right like the demand curve.
A consumer's demand for any product is a function of marginal utility. Marginal utility slopes that is more of a commodity is consumed, the satisfaction derived declines
Join Discussion Forum and do your assignment
: Find questions at the end of each lesson,
Click here to discuss your answers in the forum
Ad: Get a FREE Bible: Find true peace. Click here to learn how you can get a FREE Bible.
For advert placement/partnership, write [email protected]
Download our free Android Mobile application: Save your data when you use our free app. Click picture to download. No subscription.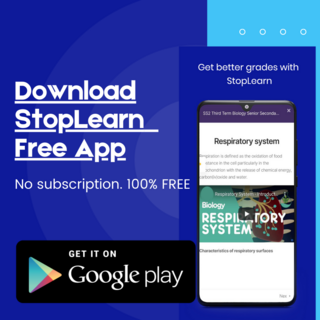 We are interested in promoting FREE learning.
Tell your friends about Stoplearn.com. Click the share button below!