The capital market is made up of financial institutions which deal in long term financing.
The capital market provides medium and long-term loans for investment. They therefore, bring long-term lenders and borrowers together. Loans given are usually for more than two years.
INSTRUMENTS USED IN CAPITAL MARKET
Instrument used in capital market are mainly stocks and shares.
Stocks and shares are securities purchased by individuals, which is an evidence of contributing part of the total capital used in running an existing industry. At the end of a normal business year, stocks and shareholders receive dividend as a reward for contributing the money in running of the business.
INSTITUTION INVOLVED IN CAPITAL MARKET
Insurance companies
Issuing houses
Investment bank
Building societies or mortgage bank
FUNCTIONS OF THE CAPITAL MARKET
Provision of long-term capital to investors both in the public and private sectors
Provision of long term investment opportunities from which income may be earned
Mobilisation of savings for investment
Encourage the growth of merchant banking
Provision of investment advice
Provision of opportunity to the public to participate in running of the economy.
Assignment (Post your answer and question title using the box below for evaluation and discussion)
What are the advantages of Capital Market?
Join Discussion Forum and do your assignment
: Find questions at the end of each lesson,
Click here to discuss your answers in the forum
Ad: Get a FREE Bible: Find true peace. Click here to learn how you can get a FREE Bible.
For advert placement/partnership, write [email protected]
Download our free Android Mobile application: Save your data when you use our free app. Click picture to download. No subscription.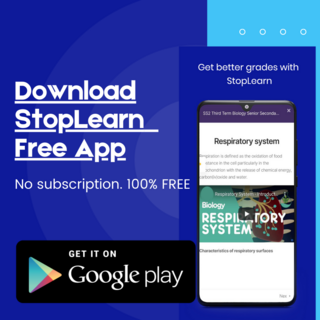 We are interested in promoting FREE learning.
Tell your friends about Stoplearn.com. Click the share button below!