The money market is a financial market made up of institutions which provide short-term finance for investments. They bring short term borrowers and lenders together.
The market consists of institutions or individuals who either have money to lend or wish to borrow on a short term basis. They provide loans to borrowers for periods from a few months to two years.
INSTRUMENT USED IN THE MONEY MARKET
Treasury Bills: Treasury bill is normally issued by the central bank of a country which assists the government to borrow money from the money market on short term basis.
These are instrument, which the federal government of Nigeria uses to borrow money for-short term period of 3 months. The maturity date of treasury bills is 91days.
Bill of Exchange: Bill of exchange refers to a promisory note which shows the acknowledgement of indebtedness by a debtor to his creditor and his intention to pay the debt on demand or at an agreed time in future normally ninety (90) days.
Call money funds: The call money fund or market is a special arrangement in which the participating institutions invest surplus money for their immediate requirement on an overnight basis with the interest and withdrawal on demand. The call money has an advantage of early return and at the same time is withdrawable on demand.
INSTITUTIONS INVOLVED IN THE MONEY MARKET
Central Bank
Commercial Banks
Merchant banks or acceptance houses
Discount houses
Finance companies
Hire – purchase companies
FUNCTIONS OF THE MONEY MARKET
Provision of short–term capital to investors in both the private and public sectors
Provision of short – term investment opportunities from which income may be earned
Mobilisation of saving for investment
Provision of investment, technical and managerial advice
Provision of opportunity for the public to participate in the management of the economy.
Join Discussion Forum and do your assignment
: Find questions at the end of each lesson,
Click here to discuss your answers in the forum
Ad: Get a FREE Bible: Find true peace. Click here to learn how you can get a FREE Bible.
For advert placement/partnership, write [email protected]
Download our free Android Mobile application: Save your data when you use our free app. Click picture to download. No subscription.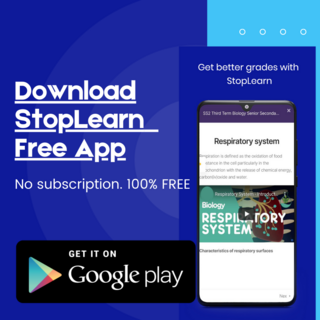 We are interested in promoting FREE learning.
Tell your friends about Stoplearn.com. Click the share button below!