IMPORTANCE OF RESPONSIBLE PARENTHOOD TO NATIONAL DEVELOPMENT
Responsible parenting are affords our national development the following benefits:
It helps in reducing crime rate: – Good upbringing of children will make them law abiding eschew crimes and violence
It helps in raising responsible future leaders: – It instills right leadership values in children would be resourceful managers, good politicians and policy makes in future
It helps in raising good citizens: – It brings goodcitizen who would be reliable and responsible
Healthy nation: – It provides dependable citizens for the nation who are ready to work for our progress and development
It boots good image abroad
It reduces poverty
ASSIGNMENT:
Proper upbringing of children in the family, can change socio-political, economic and attitude in Nigerian society. Discuss
Join Discussion Forum and do your assignment
: Find questions at the end of each lesson,
Click here to discuss your answers in the forum
Ad: Get a FREE Bible: Find true peace. Click here to learn how you can get a FREE Bible.
For advert placement/partnership, write [email protected]
Download our free Android Mobile application: Save your data when you use our free app. Click picture to download. No subscription.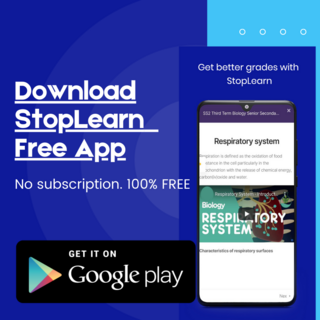 We are interested in promoting FREE learning.
Tell your friends about Stoplearn.com. Click the share button below!