The following are the reasons why individuals must be self-reliant:
Self sustenance: It is necessary to be self reliant so that one will be able to meet the basic necessities of life such as food, shelter, clothing and housing.
It is also necessary to be self reliant because it is not possible for the government to provide jobs for all job seekers, when one is engaged in a vocation, it will be beneficial to the government and the entire citizenry.
A self reliant person will also be able to assist the less privileged group in the society.
It will also assist the government in meeting the basic needs of the society. It is not possible for the government to meet all our needs.
Self reliant people in the society will also contribute to development of the society as such groups of people will use their resources for the development and advancement of the society.
Self reliance will also improve the standard of living of our society.
Daily income: A self reliant person does not need to wait for the month to end before he could meet his basic needs since he makes money almost everyday.
Reduction in the level of unemployment.
Increase in economic growth and development.
Increase in government revenue.
EVALUATION
Enumerate six benefits of self reliance.
Join Discussion Forum and do your assignment
: Find questions at the end of each lesson,
Click here to discuss your answers in the forum
Ad: Get a FREE Bible: Find true peace. Click here to learn how you can get a FREE Bible.
For advert placement/partnership, write [email protected]
Download our free Android Mobile application: Save your data when you use our free app. Click picture to download. No subscription.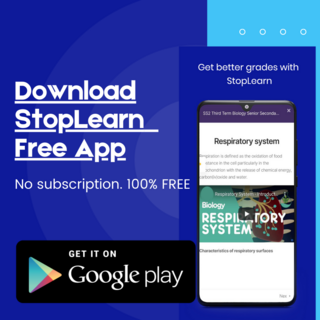 We are interested in promoting FREE learning.
Tell your friends about Stoplearn.com. Click the share button below!