DRUG LAWS IN NIGERIA
Indian hemp decree 1966: This prohibits the cultivation, trafficking and consumption of Indian hemp. Its cultivation attracts 21 years imprisonment exportation attract 10 years, 5 years or more for smoking utensils.
Indian hemp amendment decree of 1975: This reduces the penalties in 1966 decree to 6 months imprisonment or #20,000 or both for smoking Indian hemp.
Indian hemp decree of 1987: This repeated 1975 amendment act and reinstated severe penalty. 21 years for sales, trafficking
Tobacco smoking decree 1990: This act laws smoking tobacco in public places like schools, offices, public transport etc. It also ensures and enforce all tobacco advertisement to give caveat to discourage people of certain age not to smoke or drink alcohol like;
"Drink responsibly", "Not suitable for people under 18".
"Smokers are liable to die young (18)".
Assignment
Identify seven roles of government by fighting drug abuse
State six ways of rehabilitating drug addicts
State six roles of government on fighting drug abuse
Join Discussion Forum and do your assignment
: Find questions at the end of each lesson,
Click here to discuss your answers in the forum
Ad: Get a FREE Bible: Find true peace. Click here to learn how you can get a FREE Bible.
For advert placement/partnership, write [email protected]
Download our free Android Mobile application: Save your data when you use our free app. Click picture to download. No subscription.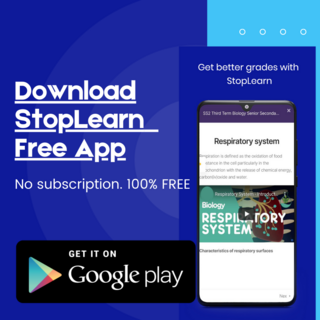 We are interested in promoting FREE learning.
Tell your friends about Stoplearn.com. Click the share button below!