Political Violence: party thugs ward off people in order to perpetuate all sort of rigging. Lately political campaigns are characterized with violence and killing of innocent people. For example the assassination of Engineer Funso Williams the PDP gubernatorial candidate of PDP in Lagos and the assassination of Oyerinde the special adviser to the Edo State governor. All these have made people to be indifferent to politics
Lack Of Commitment To Political Policies: people are discourage from participating in subsequent political activities as politicians make a lot of good promises during campaigns and do not fulfil them they even embezzle fund meant for making life better for the electorates.
Bad Governance: governance is characterized with bad policies, corruption, injustice and infringement of people's right, mismanagement of funds etc. these will ever discourage people to participate in politics
Lack Of Transparency: Electoral malpractices in past elections which has made the expected candidate to lose out make a lot of people to presume their vote will not count, therefore they decided to be apathetic.
Join Discussion Forum and do your assignment
: Find questions at the end of each lesson,
Click here to discuss your answers in the forum
Ad: Get a FREE Bible: Find true peace. Click here to learn how you can get a FREE Bible.
For advert placement/partnership, write ask@stoplearn.com
Download our free Android Mobile application: Save your data when you use our free app. Click picture to download. No subscription.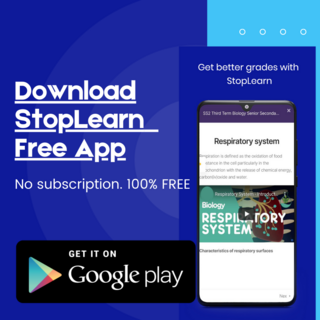 We are interested in promoting FREE learning.
Tell your friends about Stoplearn.com. Click the share button below!