Spirogyra is a filamentous algae. It reproduces asexually by conjugation.
Asexual Reproduction in Spirogyra
Fragmentation under ideal condition of food, sunlight and water a mature filament of spirogyra simply breaks into pieces. Each fragment forms a new filament.
Spirogyra fragmentation:
Sexual Reproduction in Spirogyra
There are two types of sexual reproduction in spirogyra. These are: lateral conjugation and scalariform conjugation.
(a) Scalariform Conjugation
In this, two filaments lie side by side, particularly or fully along their lengths. One cell from each filament produces tubular protuberances called conjugation tubes. These elongated and fuse to form conjugation canal. The mobile cytoplasm (male cytoplasm) moves through the canal and fuses with the cytoplasm of the other filament. The gametes in both fuses to form a zygospore. The zygospore germinates and forms a new filament.
Scalariform conjugation in spirogyra:
(b) Lateral Conjugation
Conjugation occurs between two adjacent cells on the same filament. Two common adjoining cells near their common transverse wall produce protuberances called conjugation tubes, which further form conjugation canal upon contact. The male cytoplasm migrates through the conjugation canal, fuses with the female. This union produces a zygospore. Each zygospores germinates and forms a new filament.
EVALUATION (POST THE QUESTION TITLE AND YOUR ANSWER IN THE QUESTION BOX BELOW FOR EVALUATION AND DISCUSSION)
Describe a sexual reproduction in spirogyra.
Join Discussion Forum and do your assignment
: Find questions at the end of each lesson,
Click here to discuss your answers in the forum
Ad: Get a FREE Bible: Find true peace. Click here to learn how you can get a FREE Bible.
For advert placement/partnership, write ask@stoplearn.com
Download our free Android Mobile application: Save your data when you use our free app. Click picture to download. No subscription.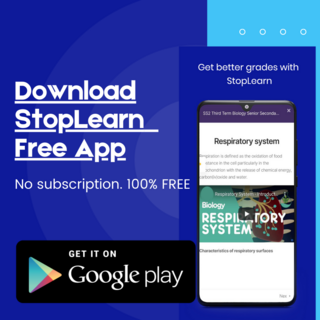 We are interested in promoting FREE learning.
Tell your friends about Stoplearn.com. Click the share button below!