Paramecium is a protozoa that is more developed than Amoeba. It reproduces both sexually and asexually. Asexual reproduction is by binary fission and sexual reproduction is by conjugation.
(a) Binary Fission in Paramecium
Sexual Reproduction in Paramecium
Sexual reproduction by conjugation takes in Paramecium in the following steps:
Two individuals called conjugant come together and lie side by side.
The meganucleus of each conjugants disintegrate.
The micronucleus of each conjugants divides into two parts twice, forming four micronuclei. Three of the four micro – nuclei in each conjugant disintegrate. The remaining micronucleus again divides into two.
One micronucleus from each conjugal migrates into the other conjugant. In other words, the conjugants exchange nuclear material.
The migratory nucleus of one conjugant and the stationary nucleus of the other conjugant fuse in each individual to form a fusion nucleus in each ex-conjugal divides into four new individuals, each with a new
The fusion nucleus in each ex-conjugant divides into four individuals each, with a new meganucleus and micronucleus.
Paramecium in conjugation: Stages:
EVALUATION (POST THE QUESTION TITLE AND YOUR ANSWER IN THE QUESTION BOX BELOW FOR EVALUATION AND DISCUSSION)
Explain sexual reproduction in paramecium
Describe asexual reproduction in paramecium with the aid of a suitable diagram
Join Discussion Forum and do your assignment
: Find questions at the end of each lesson,
Click here to discuss your answers in the forum
Ad: Get a FREE Bible: Find true peace. Click here to learn how you can get a FREE Bible.
For advert placement/partnership, write ask@stoplearn.com
Download our free Android Mobile application: Save your data when you use our free app. Click picture to download. No subscription.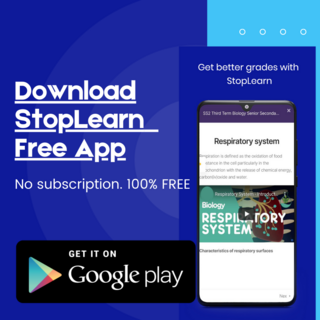 We are interested in promoting FREE learning.
Tell your friends about Stoplearn.com. Click the share button below!